At Home in the Hamptons with Kate Rheinstein Brodsky
 It would be difficult to grow up as the daughter of renowned designer and legendary shop owner Suzanne Rheinstein and not be influenced by her elegant flair. But along the way, Kate Rheinstein Brodsky developed her own style. And while she didn't become an interior designer, she did follow in her mother's retail footsteps, opening one of New York's most celebrated design destinations, KRB. In her own stylish Hamptons weekend retreat (which served as much more during the past year and a half), Kate's exuberant love of color and pattern knows no bounds. Please tag along with me and Susanna for a behind the scenes visit with Kate at her extraordinary family home.  
As soon as Kate saw what was to become her Hamptons home, she knew it was the one. Others might have been scared off by its condition – it needed a new foundation as well as all new electrical, plumbing etc. – but the location was right and Kate knew it had the bones to be transformed into a spacious and welcoming family home. Architectural firm Bories & Shearron, with whom she had collaborated on her NYC apartment, was called in to remedy the situation and over the next three years, the neglected 1901 beach house underwent its beauty makeover.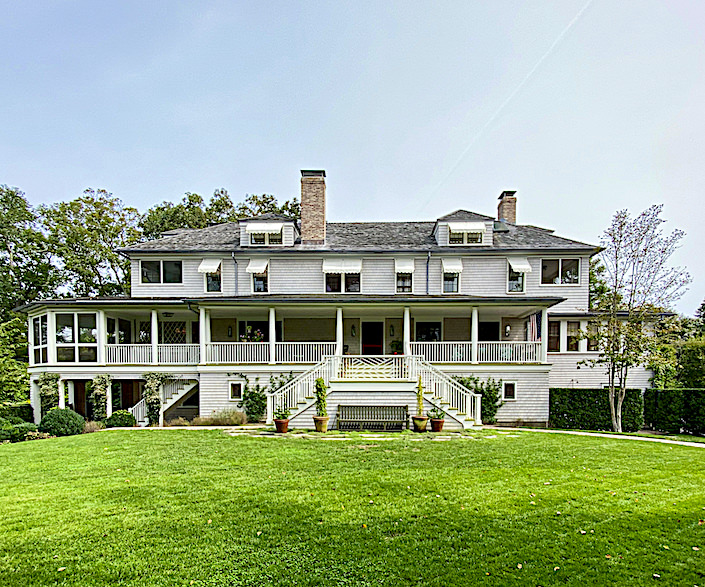 Throughout the house, Kate's love of green is evident, from bold swathes of painted floors, inside and out to festive florals, decorative accessories (Jean Roger planters available at KRB) and the most thoughtful and clever design details.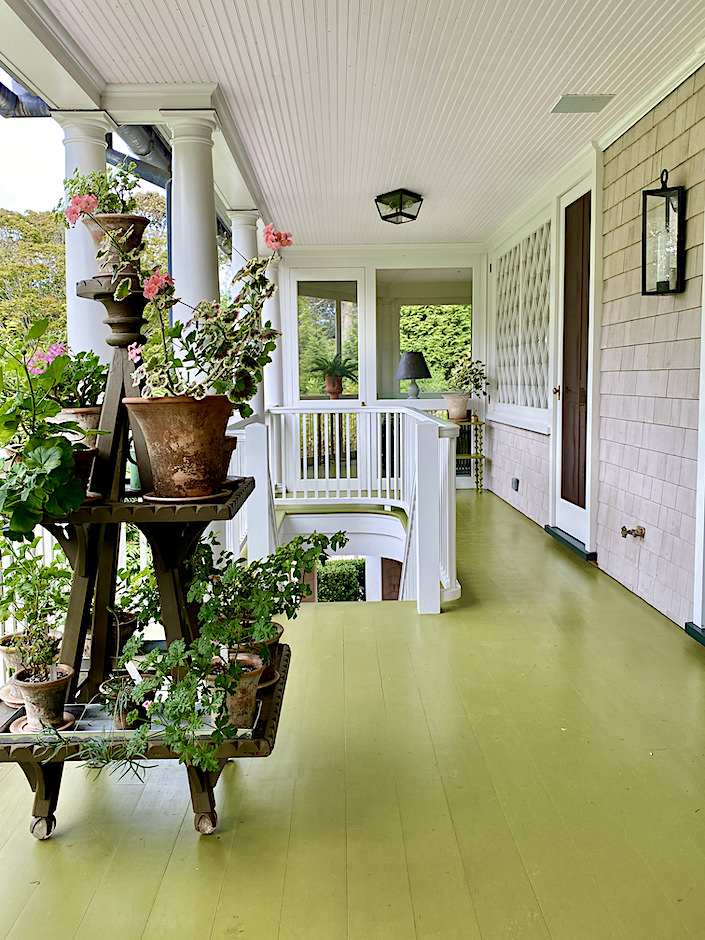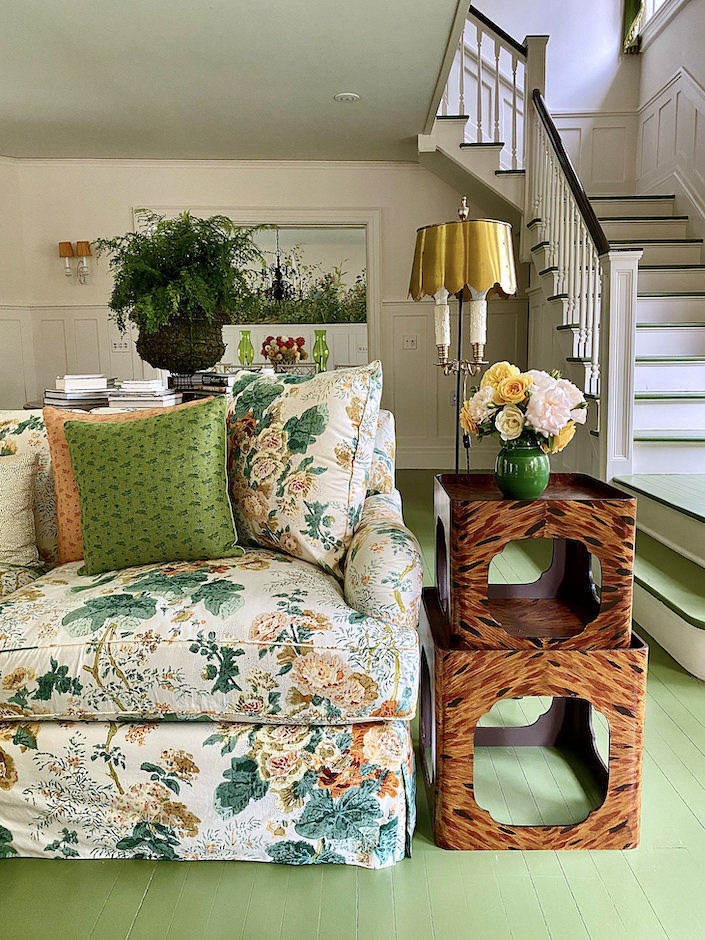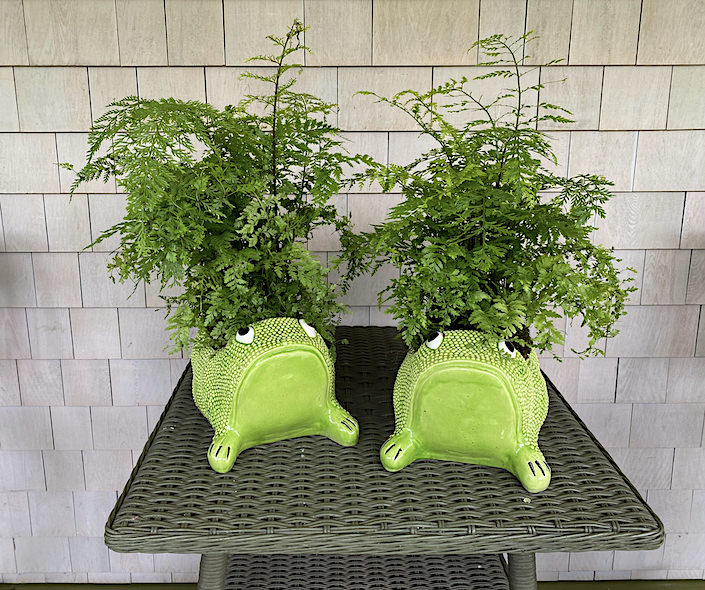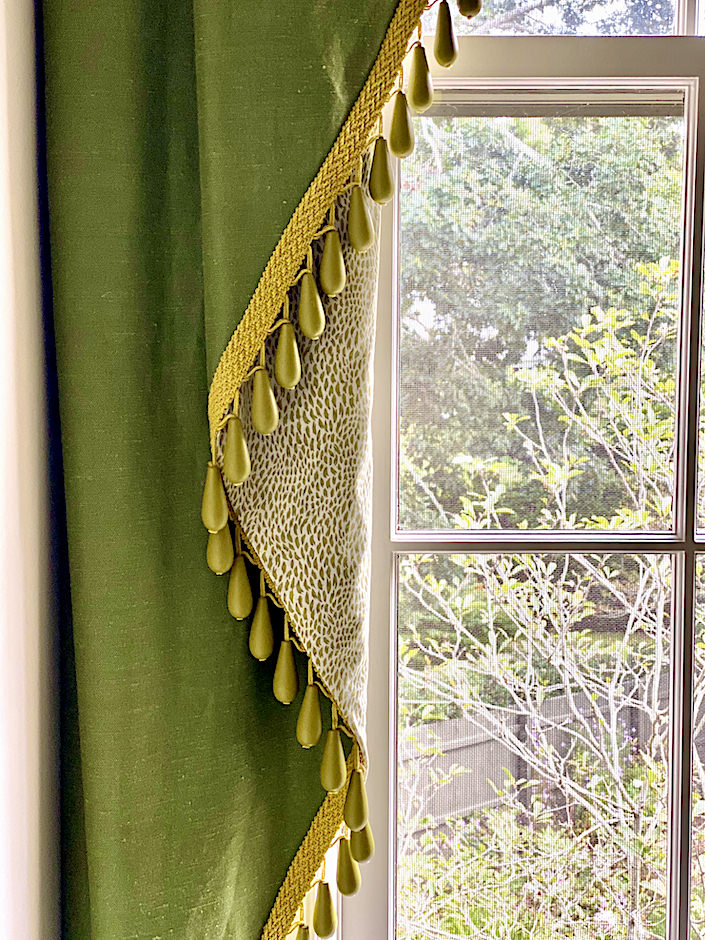 But Kate's creativity and design savvy hardly stops there. From hand painted murals to jewel-like floor geometry to imaginative space solutions, her joyous incorporation of color  and pattern, interpreted in a sophisticated and fearless but friendly manner, makes her home welcoming to adults, children and occasionally naughty dogs (I'm thinking of you Peaches) alike!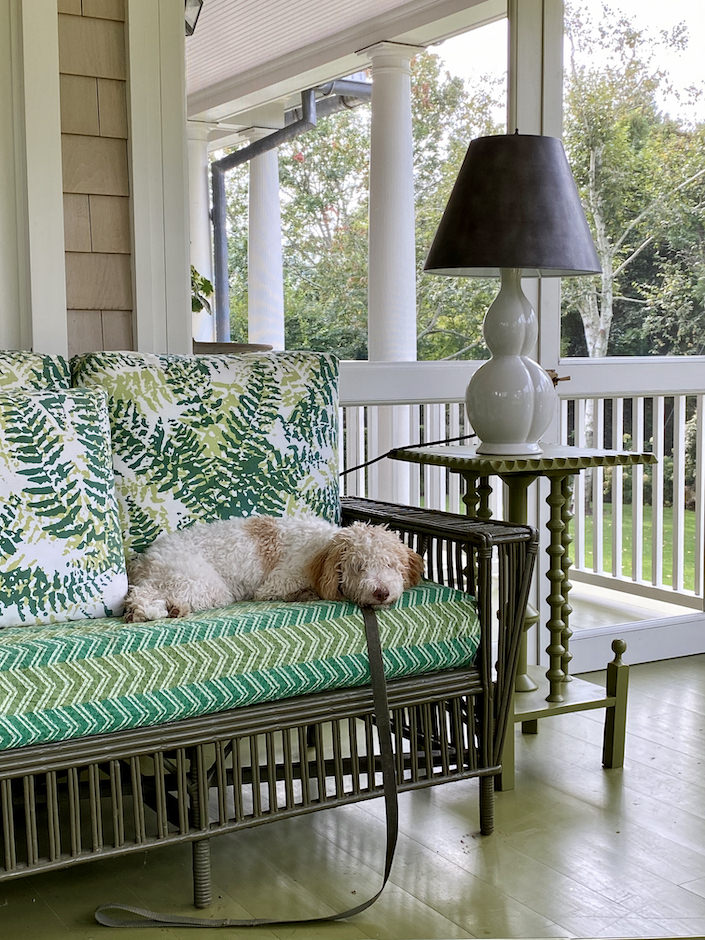 all photos above by Stacey Bewkes for Quintessence
And if you, like many of us, are obsessed with Kate's exuberant style, then her celebrated design shop, KRB, is a must visit – whether in person or online. From antiques and vintage furniture to custom new pieces, lighting, accessories and more, the offerings at KRB are chic, eclectic and utterly covetable!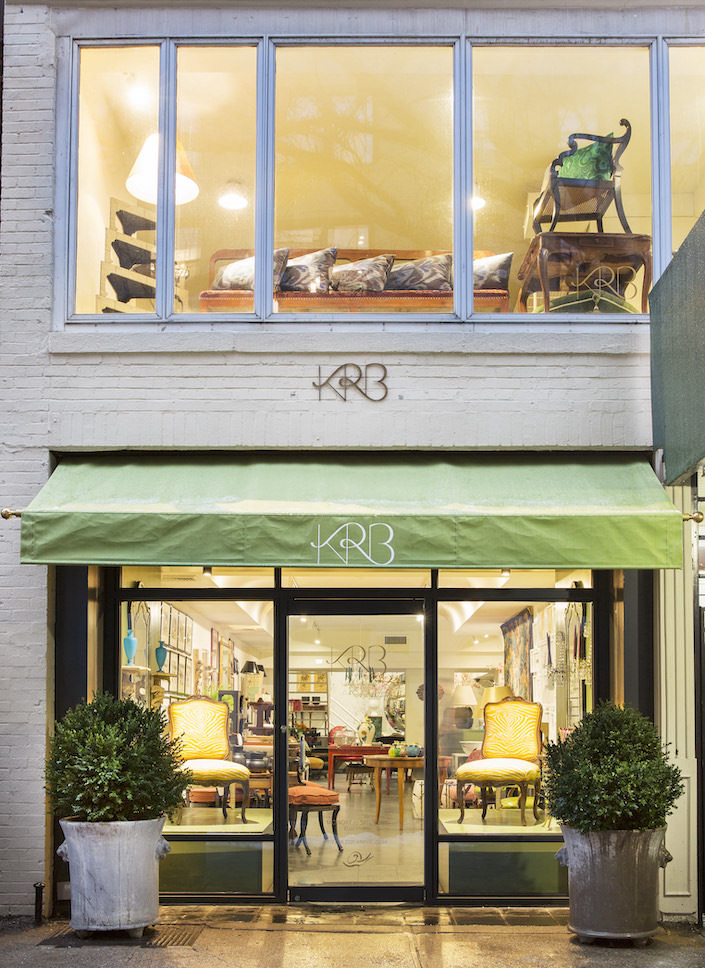 Melding the best of tradition with her signature colorful and charismatic sensibility, Kate seeks out or commissions those pieces that exude character and craftsmanship – from contemporary classics like her Freddie tables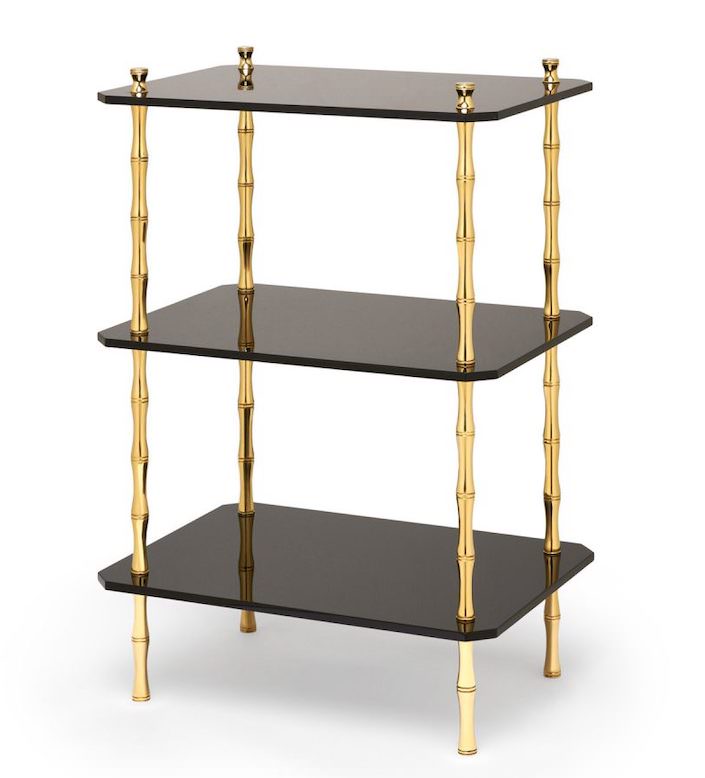 or hand-painted cloud stacking table (in a use-anywhere faux tortoise),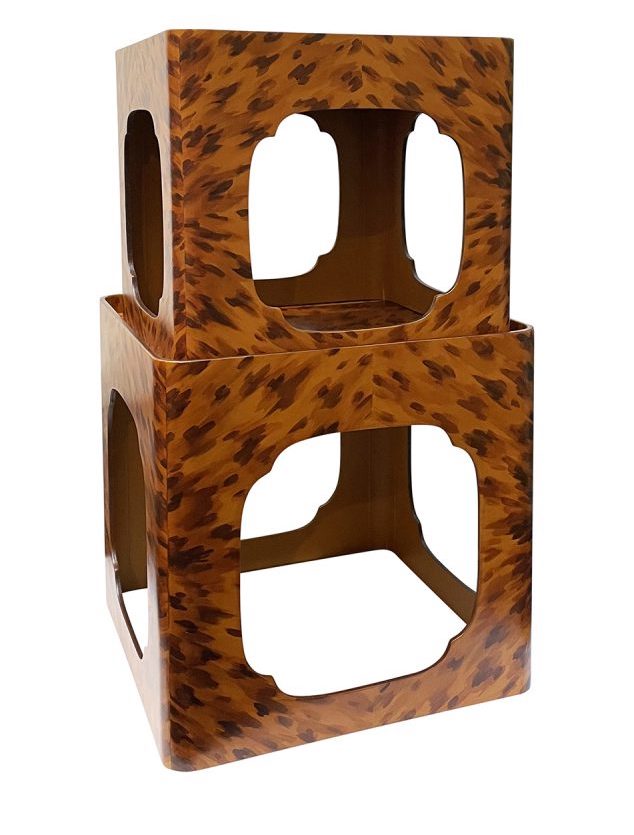 reimagined antiques like this painted bergere newly upholstered in Rose Cummings' timeless Delphinium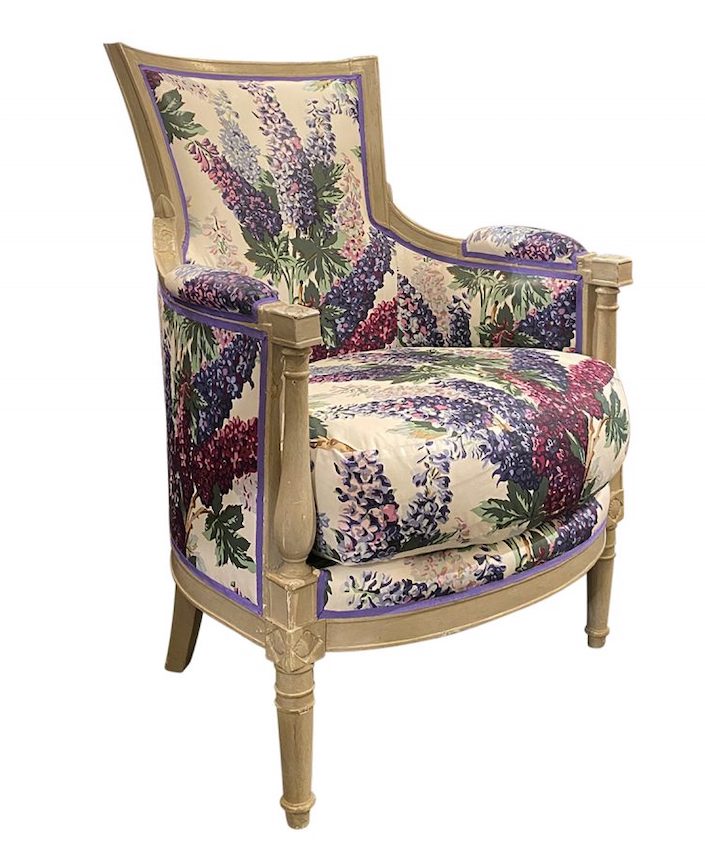 to easy to incorporate accessories like her ever rotating assortment of ikat lampshades.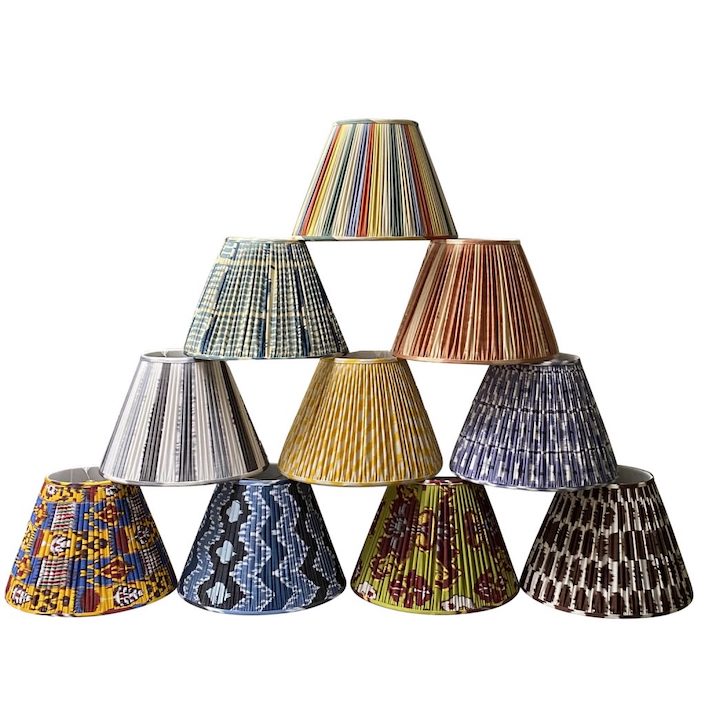 Kate has a special appreciation for the handmade, working with many artists and artisans to create custom pieces for the shop, from collectible art like Marian McEvoy's sunflower collages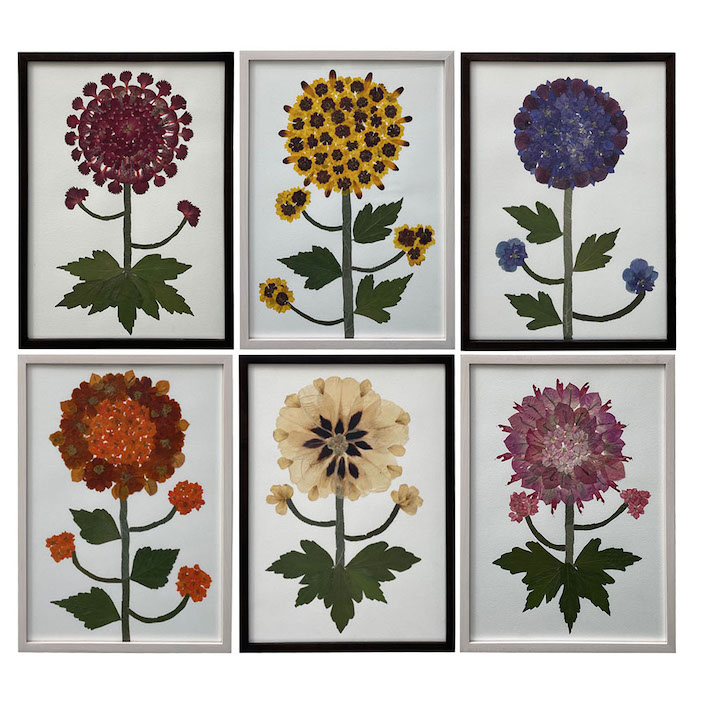 to Christian Brechneff's vibrant floral art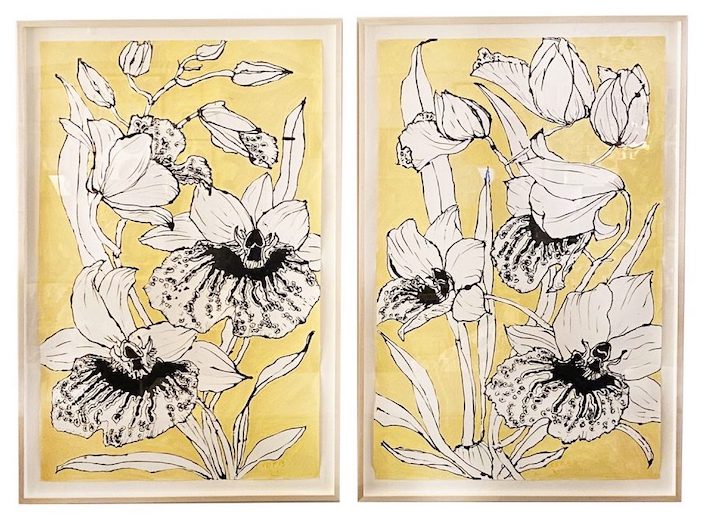 Mark Gagnon's papier maché Ginger Jars with bird lids,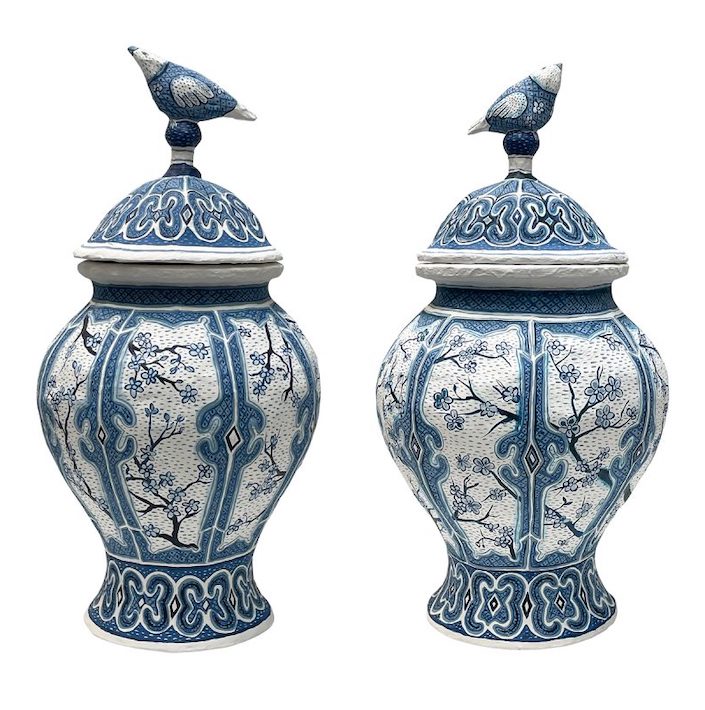 or Dale Goffigon's evocative photography. But be forewarned, it is a treasure trove of temptation with something for every room, tabletop and/or wall in your home.!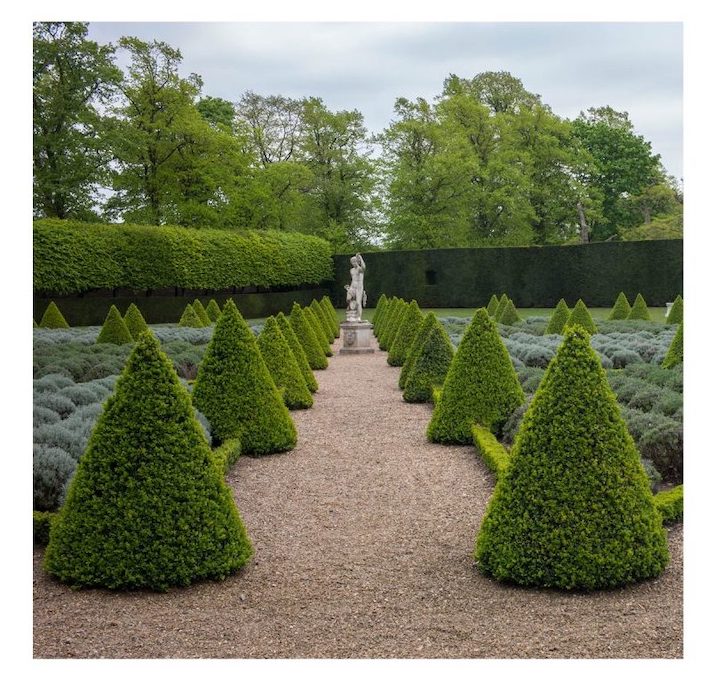 So thank you Kate – we are so inspired after visiting you at your enchanting Hamptons haven!!